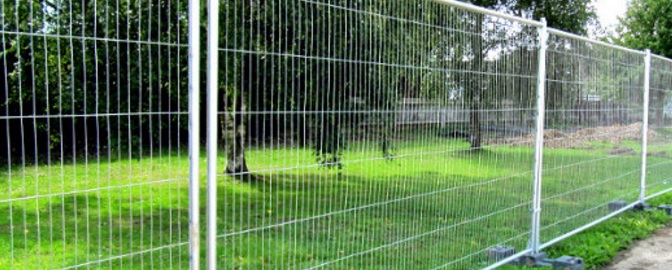 Protect Vacant Property specialises in providing temporary fence hire for businesses and individuals across the country. Whether you are having works completed or your property is simply going to be empty for a period of time, temporary fencing can be invaluable as a way to keep out unauthorised people and ensure that the property is safe.
If you are interested in hiring temporary fencing or you would just like to get more information on what we are able to offer you, get in contact with us today. You can call free on 0800 043 2742 to speak to a friendly member of the team.
Temporary Fencing Hire
As experts in temporary fencing, Protect Vacant Property can offer anything you need, whether it is for commercial or domestic use. Our team is happy to offer expertise and advice on the right kind of fencing for your requirements. This ensures that you will get high quality fences that are ideal for the job.
There are a wide range of uses for temporary fencing. Whether your commercial premises is going to be closed for a week to carry out renovations or improvements, or it will be vacant for an indefinite amount of time while you search for a buyer, it can be vital to ensure that it is protected with fencing.
A Wide Range of Uses
Unfortunately it is the case that if it becomes obvious that a building is empty or unoccupied, it will attract attention from squatters, travellers and vandals. If these intruders can get onto your property easily it can then become more challenging to get rid of them and you may need to use eviction services.
It's a much better idea to stop them from getting access in the first place. Temporary fences can be a great way to stop people from attempting to get onto your property – not only does it provide a physical barrier, but it shows you have taken a serious approach to security.
Equally it may be the case that the property is not currently safe to be entered and you need fencing to provide security to the general public so that they don't attempt to get in and potentially put themselves at risk.
Nationwide Service
We can provide you with fences anywhere in the UK. Get in contact with us today and we can talk through your options. Either call us free on 0800 043 2742 or visit out contact page where you can send us a direct message.