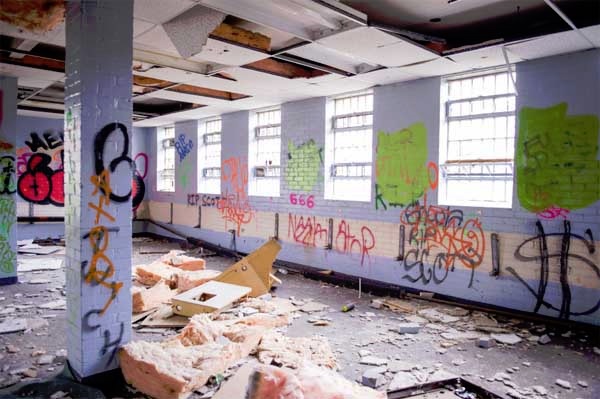 Do you have an empty property or commercial premises in Sussex that need protection? Are you looking for an effective solution to secure your empty site against unauthorised entry and illegal occupation? As a leading specialist security company, Protect Vacant Property should be your first port of call.
We provide an effective, professional service to protect unoccupied residential and commercial properties, empty business premises and unused private land from trespassers, vandals, squatters, travellers and criminal activity. With a range of proven techniques at our disposal, our team will give you complete peace of mind, safe in the knowledge that your property is kept safe at all times.
Traveller Eviction Sussex
The discovery that your property has been invaded by travellers can be both distressing and intimidating. In addition to breaching private property boundaries, there's the risk of damage, vandalism and burglary to contend with.
Protect Vacant Property is on hand to provide a comprehensive, fast-track traveller removal service throughout Sussex. With many years' experience of protecting property from unauthorised access, you can rely on our expert team to evict intruders safely rom your site or building.
Our bailiffs will serve notice and evict travellers with the minimum of fuss and delay, and without you having to go through lengthy court procedures. Once the intruders have gone, we can keep your unoccupied property safe 24/7, ensuring that travellers are kept out for good.
Squatter Eviction Sussex
Squatters in commercial premises are the bane of many businesses and landlords from Hastings to Chichester and all over Sussex. The unauthorised occupation of residential property is now illegal and enforceable by the Police, while squatting in non-residential property including pubs, warehouses, office blocks and industrial sites does not constitute a criminal offence. To evict squatters from your premises, you will need to resort to Civil Law and obtain an Order of Possession through the courts.
In order to avoid potentially costly and lengthy legal proceedings, it pays to secure your property against squatter occupation. At Protect Vacant Property, we can minimise the risk of squatters and vandalism without causing any damage to the building substance. We offer a comprehensive squatter eviction service with a range of tried and tested methods at our disposal to keep your commercial property safe. For further advice and guidance, call 0800 043 2742 today.
Temporary Fencing Sussex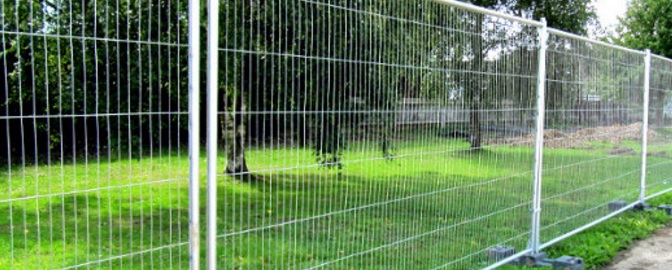 As a first line of physical defence to protect your property or land against trespassers, intruders and criminal activity, temporary fencing hire is an obvious solution. Whether you are making your site safe while renovations are carried out, or the property will be vacant for some time, taking a serious approach to site security is key.
Protect Vacant Property is a specialist supplier of temporary fencing for businesses and individuals in Brighton, Worthing, Eastbourne, Horsham, Crawley and beyond. We are able to cater for your every security need.
Boarding Up Windows Sussex
Experience has shown that windows are the most popular point of entry for intruders into vacant properties and commercial buildings. Protect Vacant Property offer a window boarding service to remove this vulnerability, protecting the windows themselves as well as the building as a whole.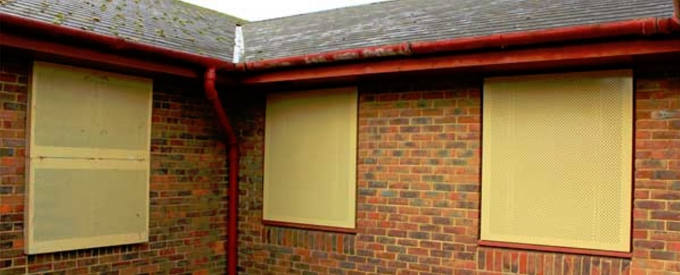 Our specialist team will visit your property in Sussex to board up the windows with heavy, robust materials to prevent unauthorised access. In addition to window boarding, we have other protective measures at your service including Sitex security screens, metal window shutters and concrete barriers.
Contact Us
Protect Vacant Property offers a wide range of specialist security services for clients with unoccupied properties in East Sussex, West Sussex and Mid Sussex. From building protection and site security to traveller removal and squatter eviction, we can provide professional solutions to keep your property safe.
For further information or to discuss your particular site security issues, please contact our team on 0800 043 2742 or email your enquiry via our Contact Us page.