As an owner of vacant commercial or industrial premises, there is always a risk that your site may be invaded or occupied by squatters. Unauthorised access to your land or building is not just a case of trespassing, it may also lead to damage, vandalism or burglary. This can be a worrying and potentially very frustrating situation.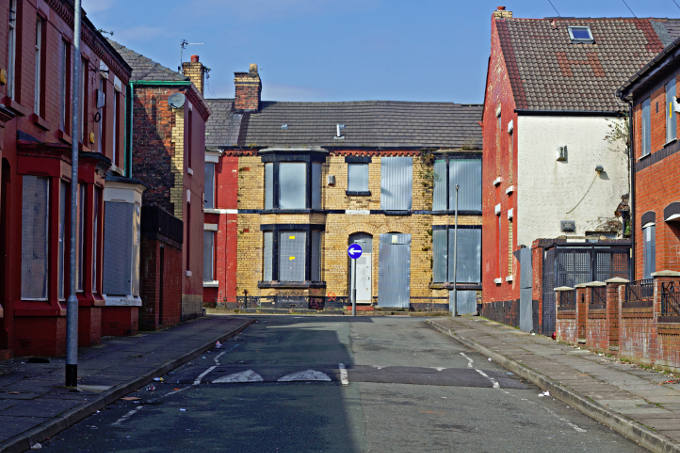 Protect Vacant Property offer a comprehensive squatter eviction service. Call us today on 0800 043 2742 for details on how we can help your business.
Discovering the presence of squatters on your property can be distressing and you will be looking to secure your site as soon as possible. Protect Vacant Property have many years of experience in evicting unauthorised persons from site and safely securing vacant property, and we have a range of proven techniques at our disposal. This includes our Certificated Enforcement Agents who can help remove squatters from your property.
We can keep your commercial property safe and unoccupied 24 hours a day and 7 days a week, evict squatters from your site and protect against future intrusions.
Full Range of Services
Protect Vacant Property are full service experts in site security. We have developed a far reaching strategy to ensure that intruders are removed as soon as possible and that your site is properly secured. Our service portfolio includes
In addition to comprehensive security solutions, we also offer a full clean-up service after squatter eviction has taken place.
What is the meaning of 'squatters'?
'Squatting' is defined as the act of deliberately entering a property without permission with the intention of living there. Squatting in residential properties is now illegal, and can lead to a £5,000 fine and/or a 6 month prison sentence. A call to the police is all it takes to deal with squatters in residential property.
Is it illegal to be a squatter?
In contrast to residential property which is designed to be lived in, the unauthorised occupation of a non-residential property or site is not a criminal offence as such. This applies to all types of commercial property including industrial sites, office blocks, pubs, warehouses and business premises of any kind.
While it is not usually a crime for someone to just be on the property, criminal acts do include
Causing damage while entering the property or site
Causing damage while in the property
Stealing from the property
Using electricity, gas or other utilities without permission
Not leaving when asked to by a court of law
Not obeying a noise abatement notice
Fly tipping
If you are aware of any of the above acts being committed, you should contact the police straight away.
What rights do squatters have in English law?
'Squatters' rights' commonly refers to The Criminal Law Act 1977 which made it an offence to threaten or use violence to enter a property where someone is present and opposes the entry. The law was introduced to stop violence being used to evict tenants but also applies when the occupant is a trespasser.
When the law was changed in 2012 to make squatting in residential buildings a criminal offence, commercial buildings remained unaffected, meaning Section 144 of the Legal Aid, Sentencing and Punishment of offenders (LASPO) Act does not apply.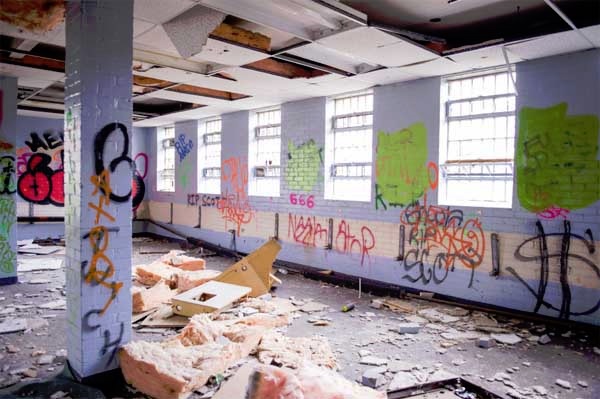 Squatters in commercial premises
In order to evict trespassers and squatters from commercial property, landlords will need to resort to Civil Law to obtain a Court Order to evict squatters from their building or site. The Order for Possession can be made against 'persons unknown'. The High Court will then issue a Writ of Possession which can be executed by High Court Enforcement Officers.
For commercial landlords with empty property, squatting can be a considerable concern. In order to avoid the risk of lengthy and costly legal proceedings to evict squatters, it pays to secure the property against squatter occupation.
Nationwide Service
Protect Vacant Property offer a nationwide service to provide protection and security for your property or commercial site anywhere in the UK. For expert advice and further information on any site security or squatter eviction issue, please call us on FREEPHONE 0800 043 2742 or visit our Contact Us page to send a brief enquiry, where your query will be given prompt attention.